I've been making a mermaid tail blanket/sack for Dollar's niece: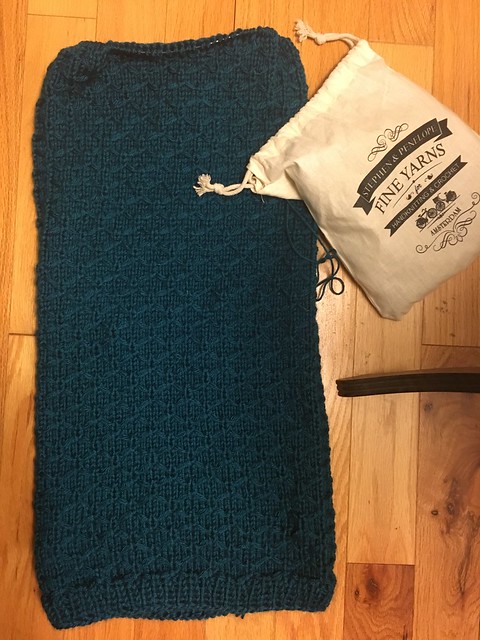 Using the Stephen & Penelope project bag that I got in Amsterdam to hold the yarn.
This is working up fairly quickly on US 11 needles and worsted yarn held double. Hope to finish it tonight (all my other knitting has been kicked to the curb while I work on this) but I've got holiday cookies to make!
Had a good weekend. Friends came over for dinner Friday night- and worked on servicing my snowmobiles, which was so nice. I kind of drank too much (pretty sure makgeolli stops being a health drink when you down an entire bottle of it... still, it's not as bad as soju) and Saturday was just a day of napping and nursing my hangover with kimchi jjigae. Sunday we went to see a matinee of Rogue One and then came home to watch the Pats win in Denver.
We're on the home stretch to Christmas. So much to do this week- making lists, checking twice, ordering last minute gifts.